Toys Seminar| Intertek takes you to interpret the opportunities and challenges of the sustainable development of the toy industry & Summary of toy regulations and standards update in 2021
Seminar Time: Dec 28 th, 14:00-17:00
Seminar Venue:Hilton Shenzhen Futian Hotel,Mission 2-5(4th floor)
Co-organizer: Shenzhen Toys Industry Association
We will share:
1. Opportunities and Challenges of Sustainable Development
Carbon Neutrality
Environmental Protection and Degradable Materials
2. Interpretation of Global Toy Regulations and Standards Updates
3. Analysis of Electric Toy Regulations Updates and Key Doubts
4. Q & A
Lecturers Introduction:


William Lee
Deputy GM of Intertek Hardlines
Expert of National Technical Committee of Standardization for Toys (TC253) Technical Group;
Expert member of ISO TC181 WG1, ISO TC181 WG7, ISO TC181 WG11;
Member of the Joint Working Group of GSO Toy Technology Notification Agency;
Member of Shenzhen Inspection and Testing Standards Committee;
Testing Expert of Toy Products/Children's Products/Textile Technology/Electrical Safety/EMC and Communication Technology Field;
Report Recognized Signatory of CNAS, CMA, HOKLAS, INMETRO, UKAS.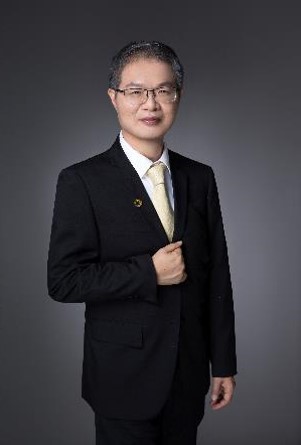 Dr. S.P. Chan
Intertek Hardlines Technical Director
PhD in Nanomaterials, The Chinese University of Hong Kong;
Global Chemical Regulatory Expert;
Invited to participate in the ISO PC310 TG3 China Expert Group;
Member of the Joint Working Group of GSO Toy Technology Notification Agency;
GCC Certification Decision Officer;
Senior Consultant for Quality Control of Hazardous Chemical Substances in Supply Chain;
Report Recognized Signatory of CNAS, CMA, HOKLAS, INMETRO, UKAS.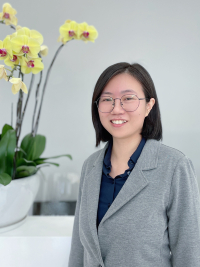 Ms. Jingyi Jiang
Intertek Green Initiatives Manager
Greenhouse Gas Inventory Verifier
Carbon Emission Trader
Ms. Jiang Jingyi successively studied at Sun Yat-sen University in China and KTH Royal Institute of Technology in Sweden, studying environmental science and sustainable development technology, and obtained a master's degree. Nearly 10 years of experience in environmental consulting and certification, as well as assisting domestic companies to improve environmental performance and environmental management. Now, she works in the Life & Environment Science Department of Intertek Group. She has been responsible for guiding or reviewing the completion of a number of brand supply chain environmental audit projects, carbon verification or product carbon footprint (PCF) and environmental footprint (EF) assessment projects of domestic and foreign companies, including textiles, food, packaging, electronics, toys, etc. And has rich experience in supply chain environmental performance management, company and product carbon management.
Registration:
Click here, registration online.
Or


About Intertek
Intertek is a leading Total Quality Assurance provider to industries worldwide. Our network of more than 1,000 laboratories and offices and more than 100 countries, delivers innovative and bespoke Assurance, Testing, Inspection and Certification solutions for our customers' operations and supply chains. Intertek Total Quality Assurance expertise, delivered consistently with precision, pace and passion, enabling our customers to power ahead safely.